MUSIC  | ARTISTS | EVENTS | STATIONS | LIVE STREAMING | CHAT ROOMS |
MUSIC | ARTISTS | EVENTS | STATIONS | LIVE STREAMING | CHAT ROOMS |
The next-generation
Music App
Join the "More Bass" community today and unlock a world of music that goes beyond boundaries. With station, group, and private chat options, access to a vast global directory of stations, live streaming capabilities, and cutting-edge AR features, you'll discover a new way to connect, engage, and immerse yourself in the world of music. Download More Bass now and embark on an audio journey like never before.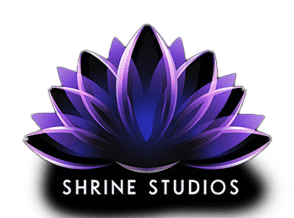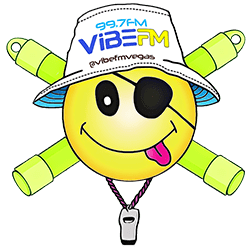 From pixels to stories: Share photos and videos through journeys
More Bass brings the music community together, allowing you to share every beat, and every electrifying moment with your friends. More Bass also helps you discover, groove, and connect as we collectively explore the deep world of bass-driven music together. It's not just about music; it's a shared experience at More Bass.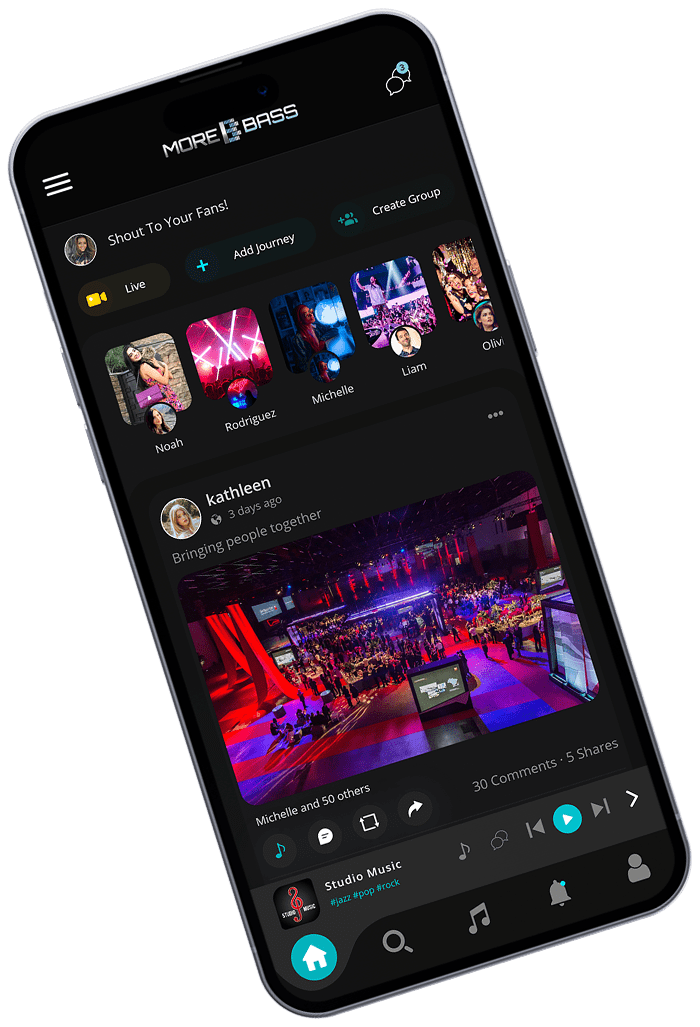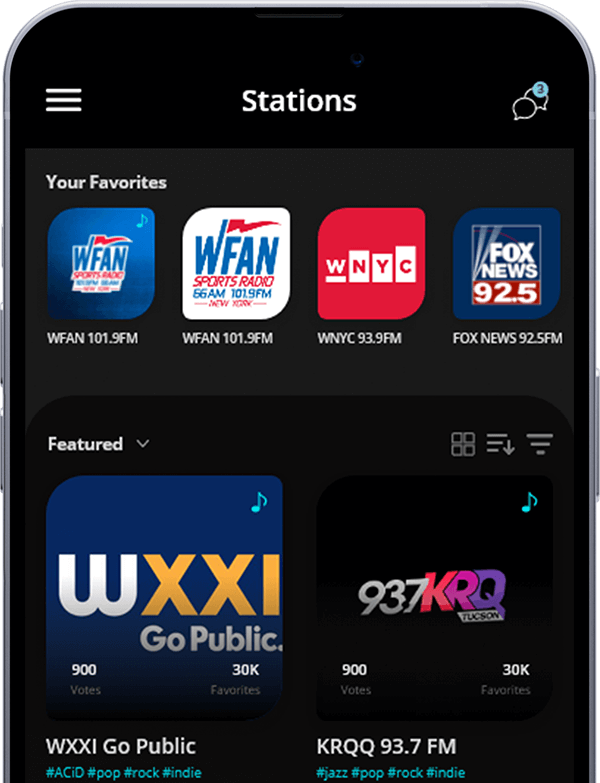 Dive into a world of radio diversity with
More Bass
With the More Bass App, your musical journey knows no bounds. No matter where you are, More Bass brings the world of music to your fingertips. With access to an extensive directory of over 70,000 stations from all corners of the globe, you can explore a diverse range of genres, discover hidden gems, and dive into musical cultures you've never encountered before. So tune into your favorite local and international radio stations and let the beats of the world astound you. 
More Bass Events: Where Music Enthusiasts Unite Locally
More Bass is the ultimate app for music enthusiasts. With the ability to create and join music events near you, it brings music lovers together like never before. Whether you're a DJ looking to showcase your skills or a fan seeking the hottest local gigs, More Bass has you covered. Join the beats revolution and immerse yourself in the vibrant world of live music with this app.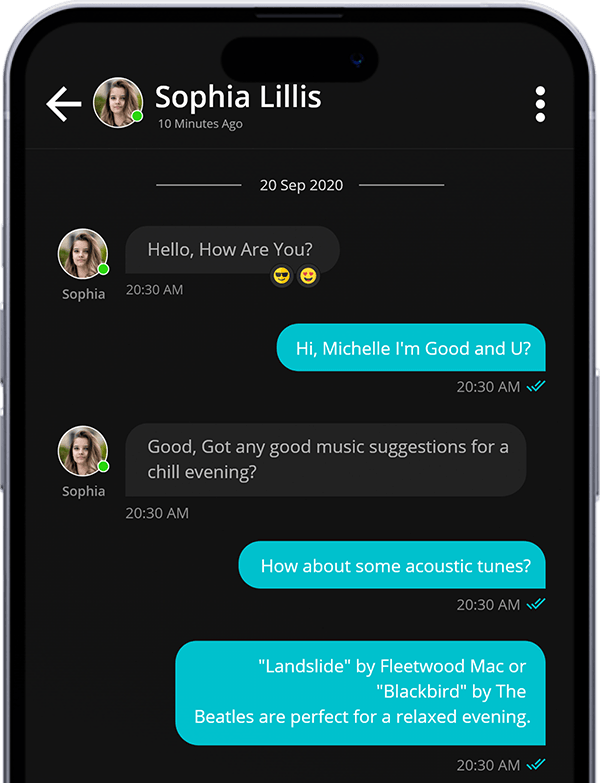 More Bass Chats: Your passage to endless conversations
With More Bass, music and social connection merge seamlessly. Connect with fellow music aficionados in real-time through our diverse free chat room options. Whether you want to discuss the latest tracks, share your musical insights, or simply make new friends who share your passion, More Bass provides the perfect space for engaging conversations.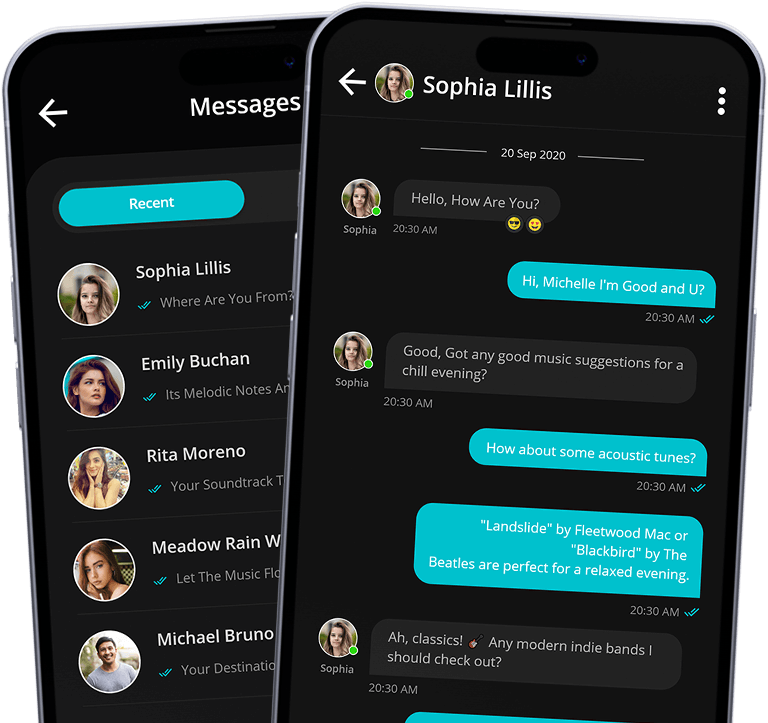 Experience music in style with
Our Simple & Elegant Interface
The More Bass app boasts an elegantly simple interface, where beauty meets functionality. Navigating through your favorite bass-infused music has never been easier. With its user-friendly design, the app offers an immersive musical experience that's as visually appealing as it is sonically captivating.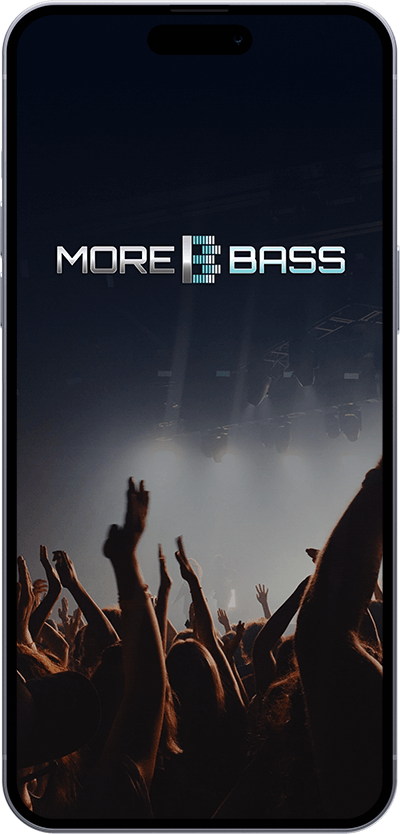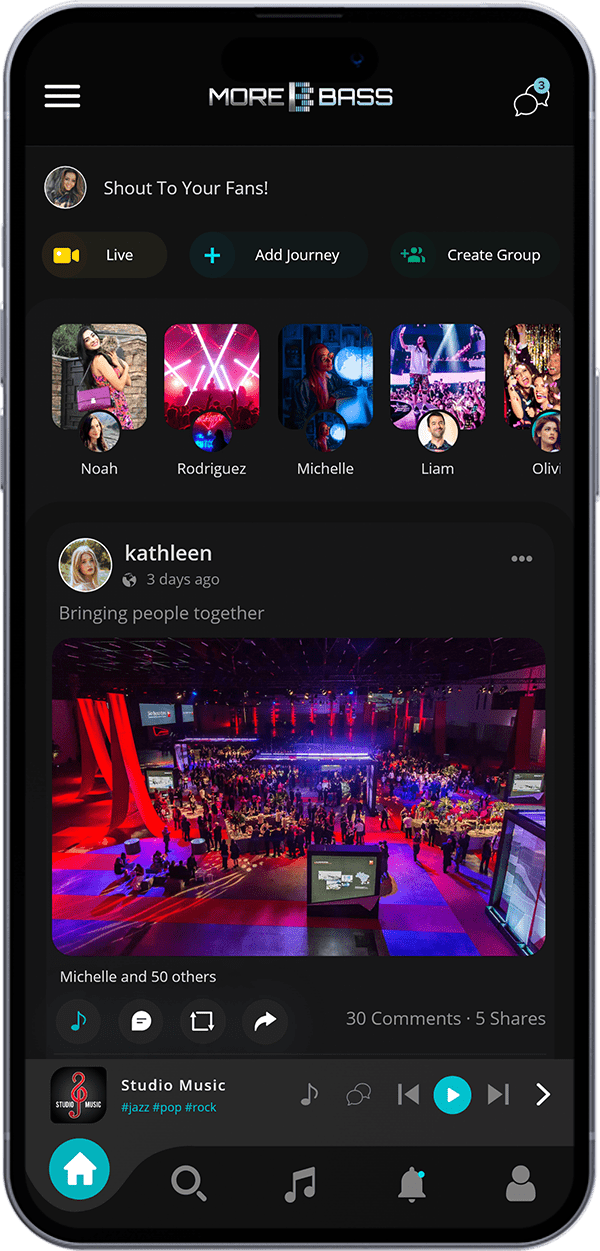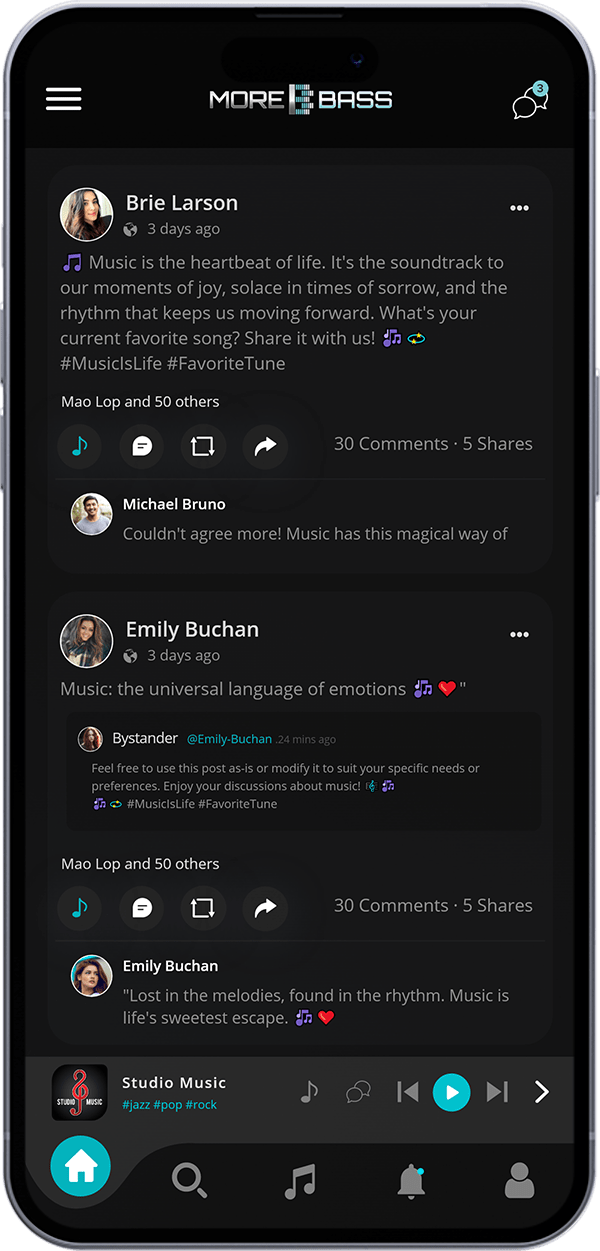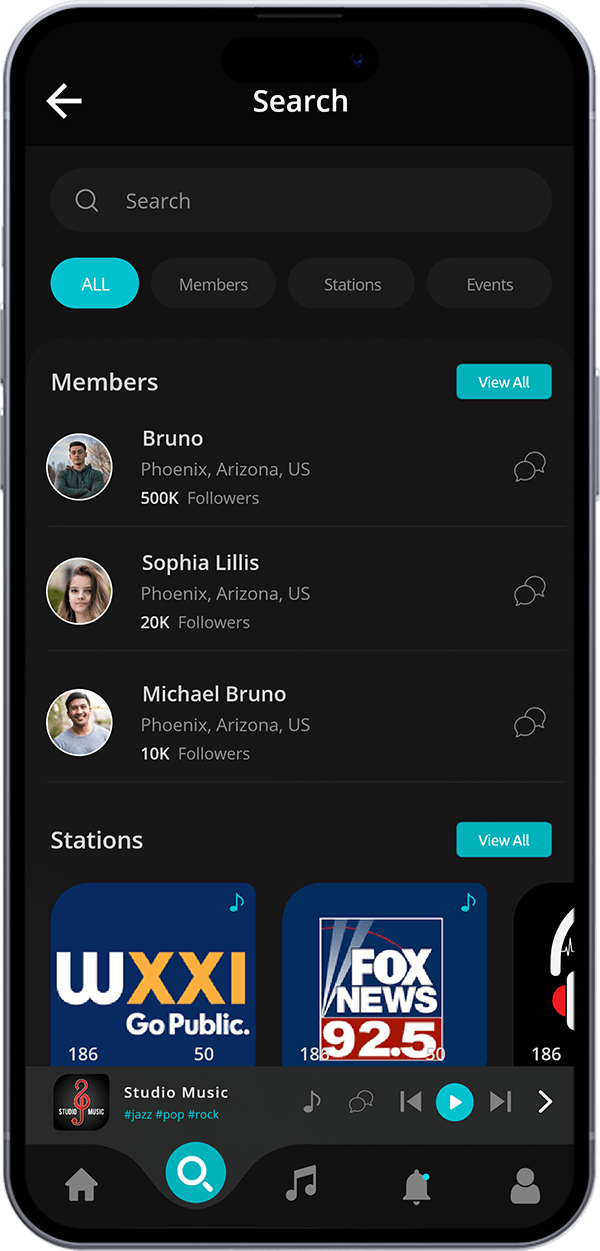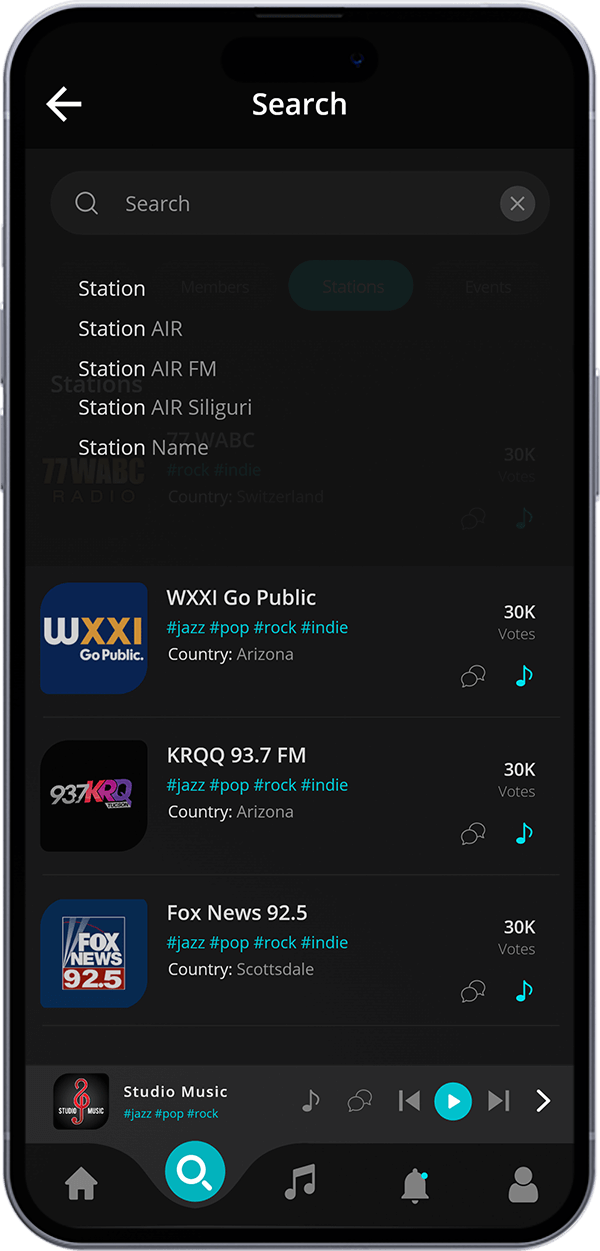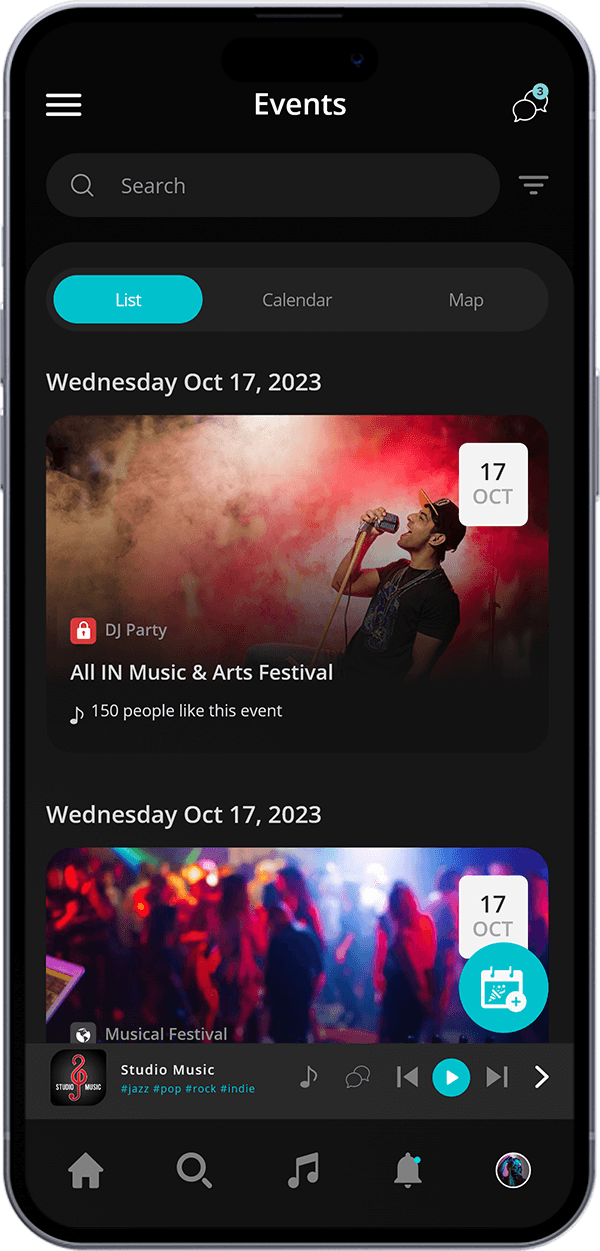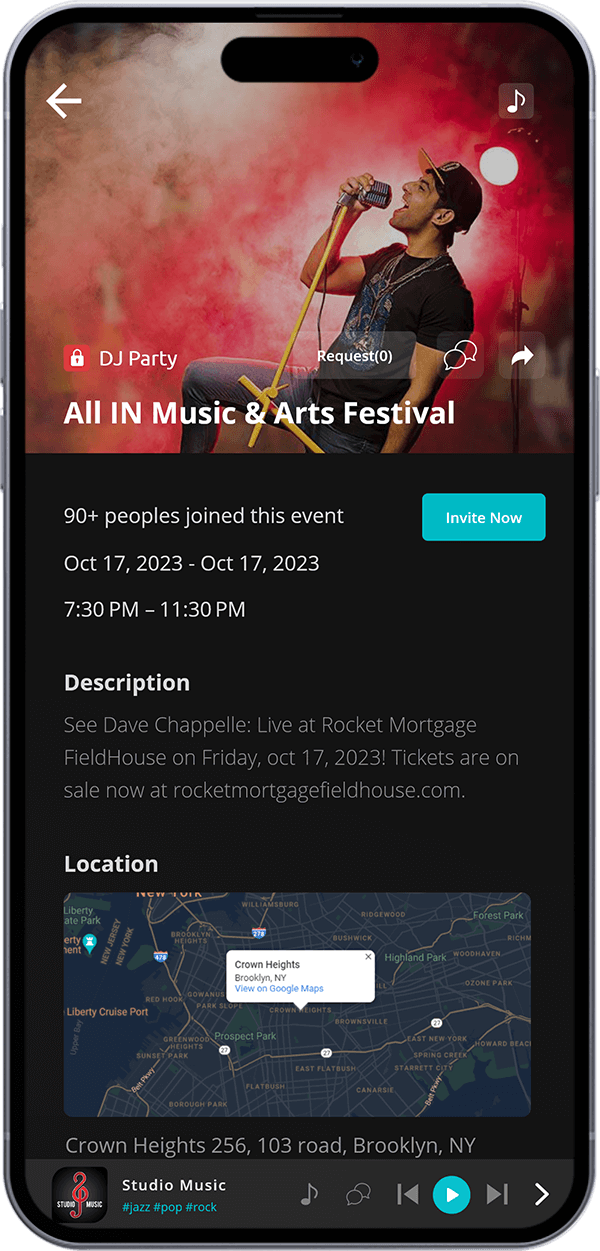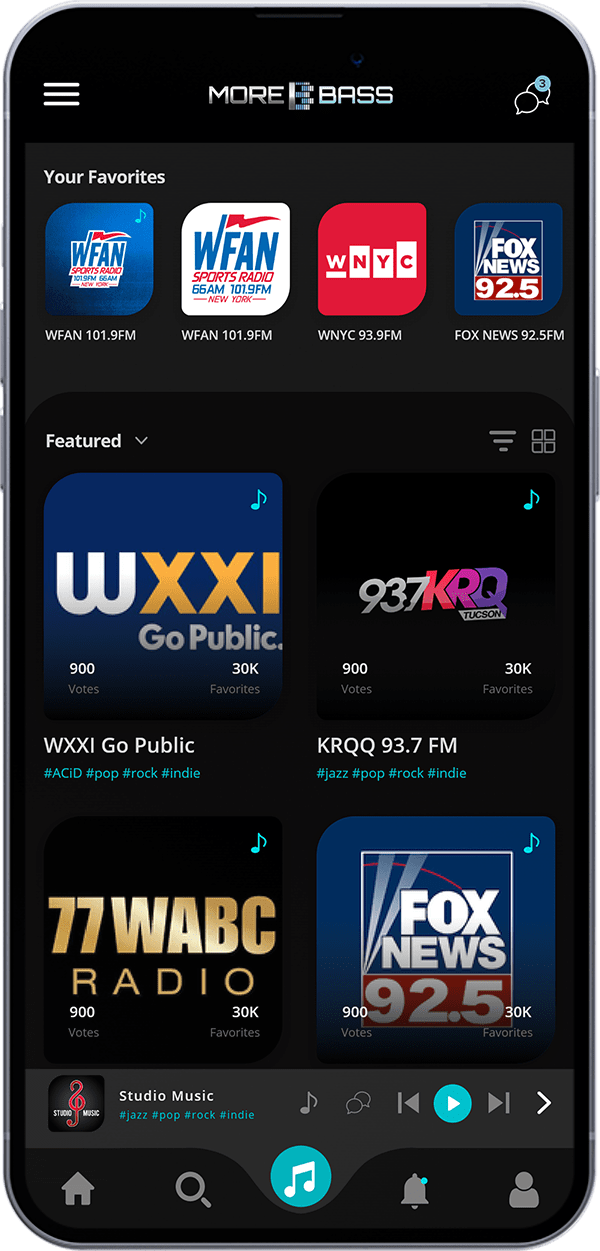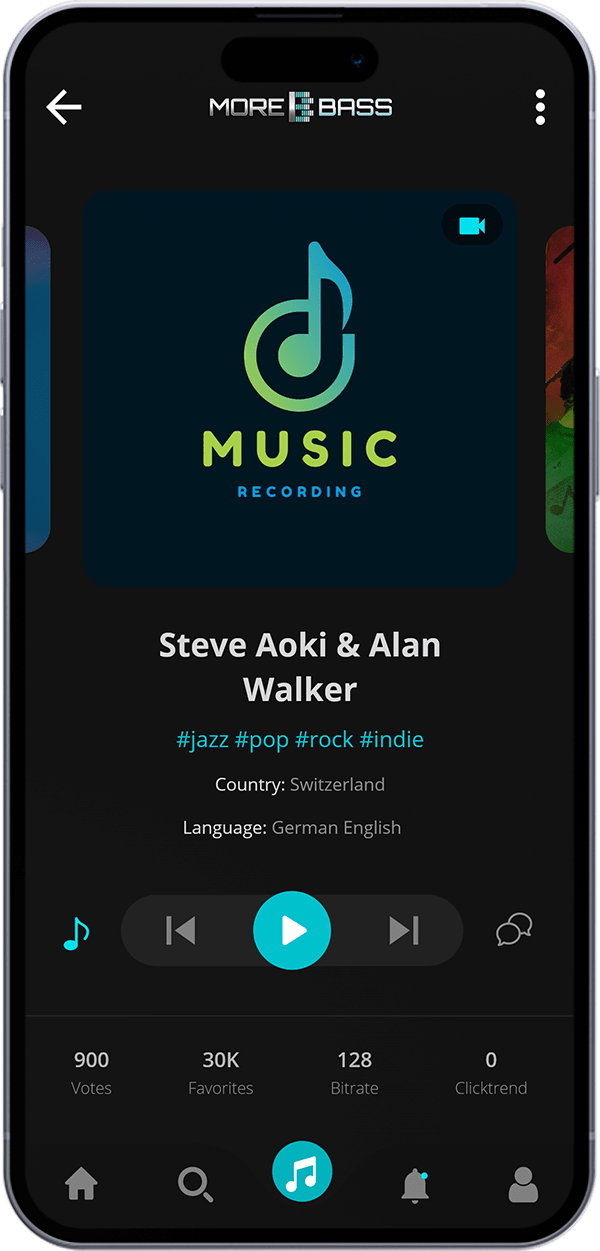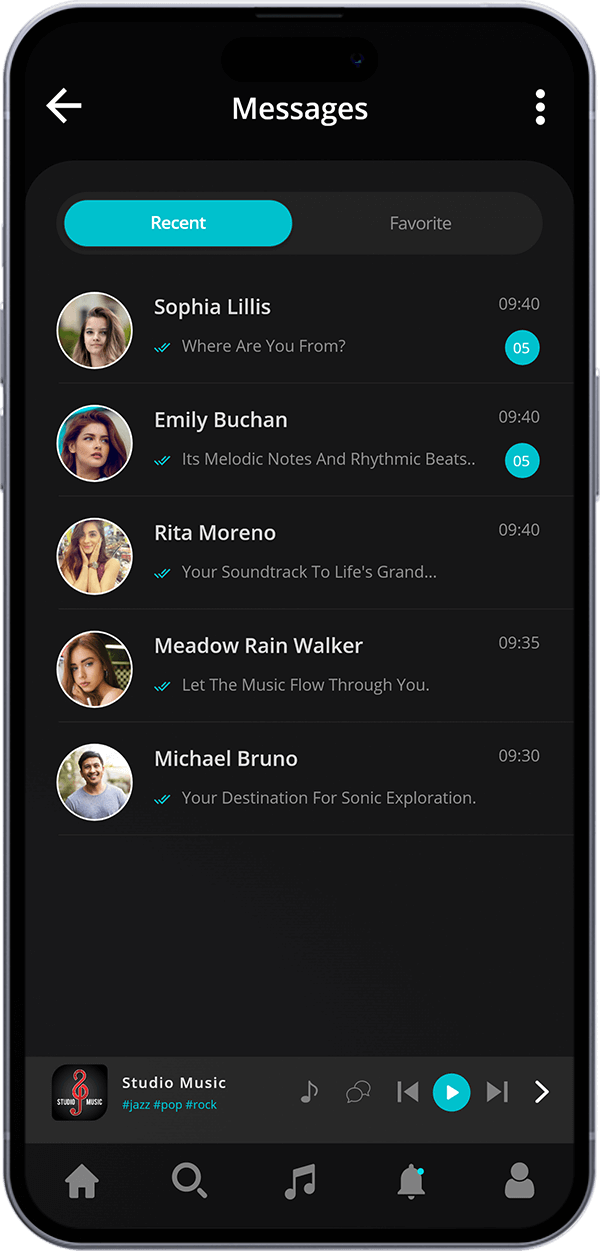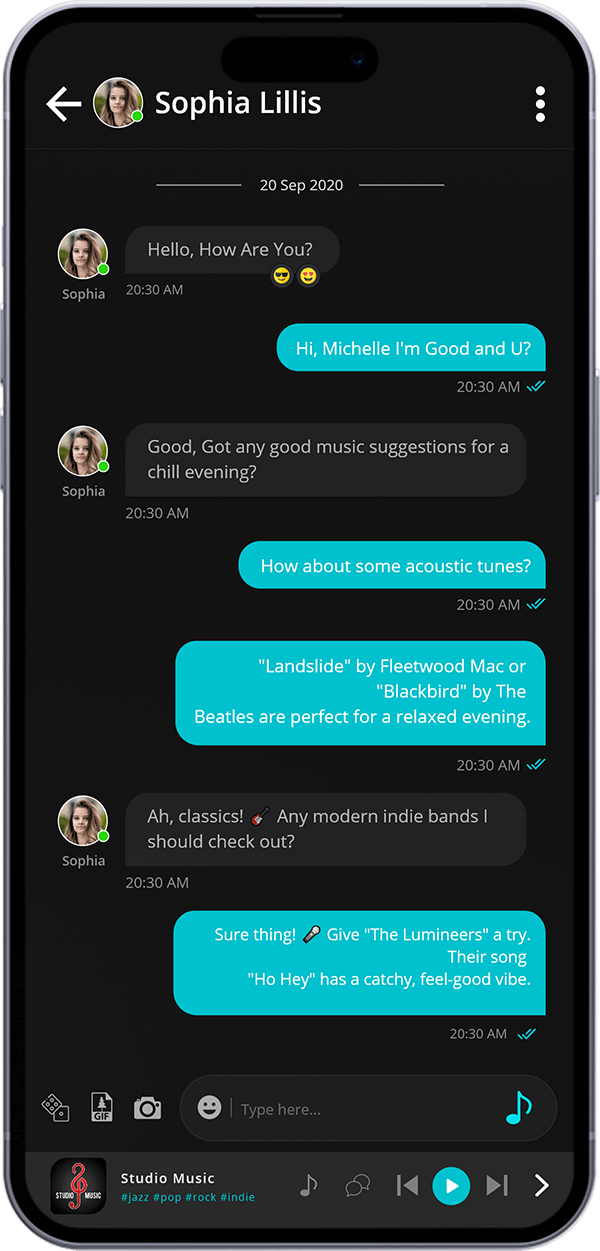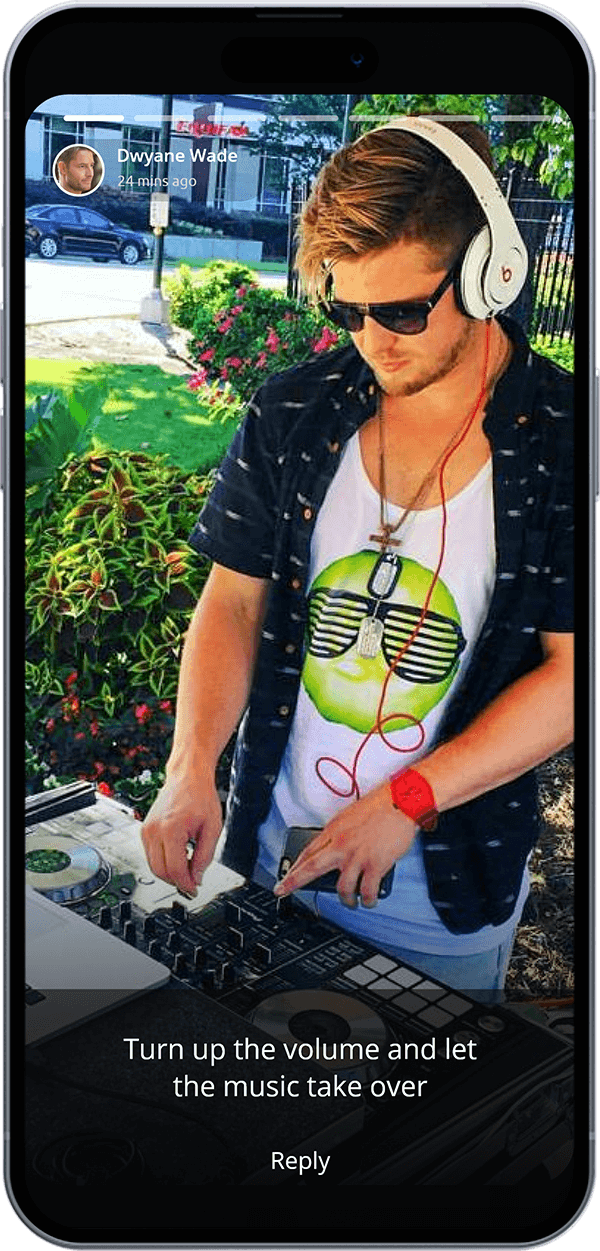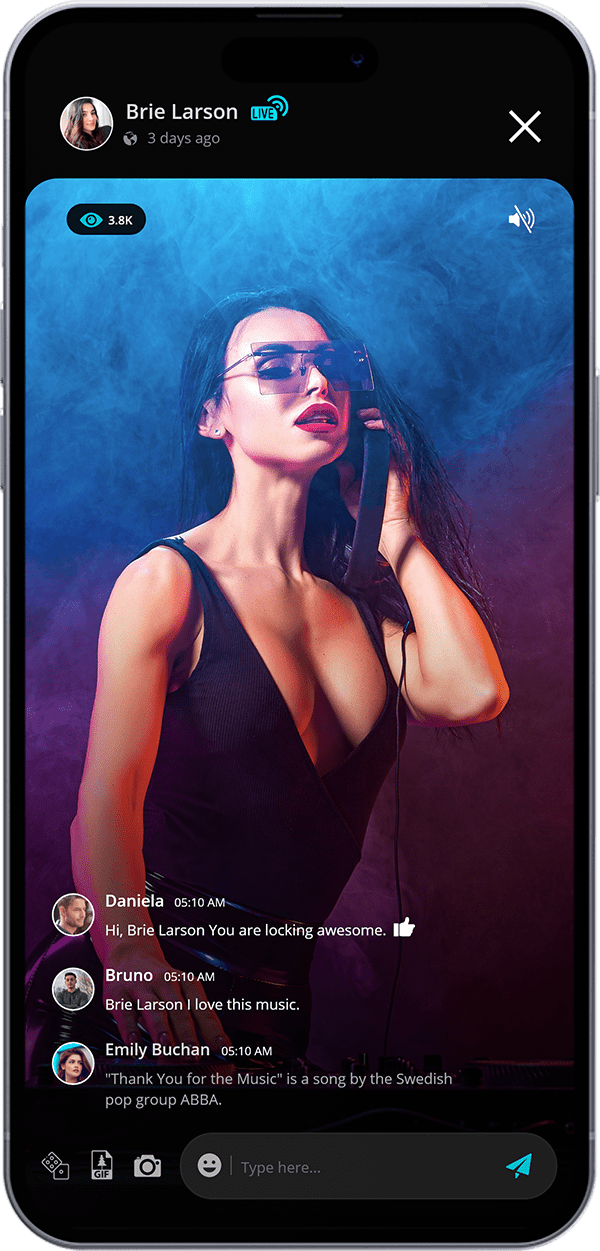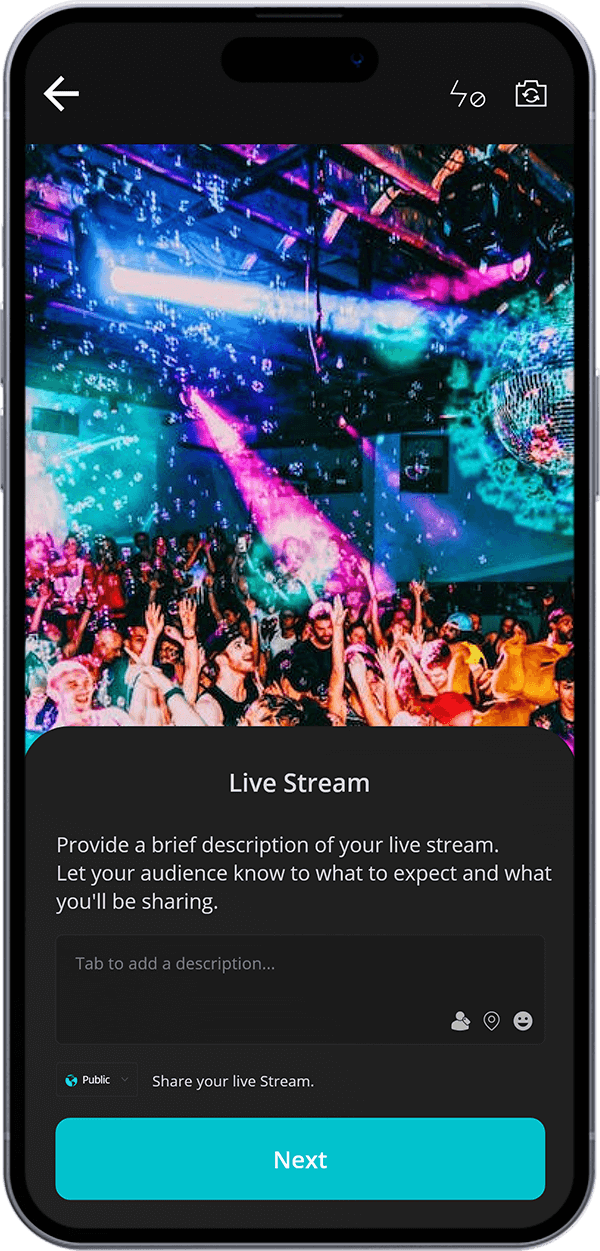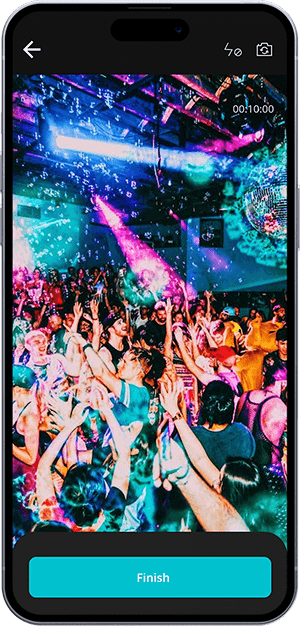 Melodies of appreciation, what
Our Users Say
Curious about what makes our app special? Don't just take our word for it – check out what our users have to say! We're immensely proud to share the thoughts and experiences of the passionate music enthusiasts, DJs, and everyday music lovers who've made our app an integral part of their lives.
More Bass Changed My Music Game
Discovering More Bass was a game-changer for me. As a DJ, I constantly crave fresh beats, and this platform delivers. Its vast library, expertly curated playlists, and artist spotlights have expanded my musical horizons. The sleek interface makes navigation a breeze, and the community keeps me connected to fellow music enthusiasts. More Bass has become an essential part of my music journey!
James Mitchell
Via Google Reviews
Music Discovery at Its Best
More Bass has transformed the way I explore music. The app's simple yet stylish interface complements its diverse collection of bass-heavy tracks. I've stumbled upon hidden gems and emerging artists, making every listening session an adventure. Whether I'm working out or winding down, More Bass sets the mood perfectly.
Taylor Ross
Via Google Reviews
More Bass: A Must-Have for Bass Lovers
Being a bass enthusiast, More Bass is my go-to app. It's like they've tapped into my musical soul. The user-friendly interface and expertly curated playlists make it easy to find tracks that resonate with me. Plus, the events section keeps me updated on bass-related happenings. It's pure bass bliss!
Dean Williams
Via Google Reviews
More Bass - Where Passion Meets Music
More Bass isn't just an app; it's a community of passionate music lovers. I've met like-minded individuals, collaborated with fellow artists, and attended amazing events—all thanks to More Bass. The app's intuitive design and constant updates keep me engaged and inspired.
Ethan Hales
Via Google Reviews
Help
More Bass

to build the
future of

Music

streaming
Join early access
Join early access to More Bass and get the exclusive opportunity to immerse yourself in a revolutionary music experience. Get ahead of the curve and explore heavy beats, innovative soundscapes, and interactive features before anyone else. Elevate your music journey and be part of the future of audio.
Get notified first
Joining early access to More Bass ensures that you'll be among the first to receive updates. Stay ahead of the curve in the world of music and beats, gaining exclusive access to exciting features and content before anyone else. Don't miss out—be the trendsetter with More Bass early access!
Experience the features
Seize the exclusive opportunity to be among the first to listen the powerful, immersive beats. Shout to the world about your experience, engage in lively chats, and explore live streaming across thousands of stations. Join now and don't miss the chance to elevate your music experience!
Share your feedback
Your feedback is the key to enhancing the musical experience for everyone. Join the conversation and be a part of shaping the never-ending journey of music exploration. Share your voice and let the beats unite us all!
Frequently asked
Questions
Dive into our FAQ section for a comprehensive guide on using the More Bass App. Find answers to common queries, explore troubleshooting tips, and discover expert advice to enhance your music experience.
What is More Bass?
More Bass has created the first true social music and event platform with one goal in mind: unite the music industry. Listen to music, interact with each other, promote and discover new music and artists, in one place.
How can I join More Bass?
Joining More Bass is easy and free! Simply click the "Sign Up" button on our homepage, fill in your details, and you're ready to dive into the world of amazing music.
Can I use More Bass on my mobile device?
Absolutely! More Bass is available as a mobile app for both Android and iOS devices. Download it from your respective app store and take the bass with you wherever you go.
Is More Bass available worldwide?
Yes, More Bass is accessible to music enthusiasts around the globe. Wherever you are, you can enjoy the beats and rhythms we have to offer.